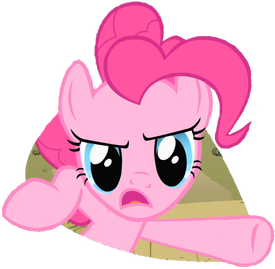 Ultra Force | Wednesday, April 23, 2014
Game Guide App Curation
Edit
Greetings Ultra Force!
I let Forerunner know, but figured I would send you this message as well. Wikia is excited to launch our Game Guides app very soon. The app features access to tens of thousands of wikis and their excellent content. As a popular wiki with a treasure trove of information, we think the Halo wiki would be a great candidate for one the first curated games on the app! But first, we need your help. The Game Guide apps thrives on excellent categorization and a little bit of admin curation. Visit this page to learn more about curating your presence on the Game Guide app: http://preview.mira-test.wikia.com/wiki/Help:GameGuide.
If you have any questions or need assistance curating the content for the app, please let me know and I will happily help you organize it. Just leave me a message on my talk page!
Best,
Can you do something about Karl?
Edit
He's causing issues for me and problems and I have no wish to contact him anymore. He already blocked and banned me for telling someone how I felt about him and possibly deleted one of my posts about how there needs to be someone who you can talk to if your blocked and banned because there is nothing you can do except either wait out the block or to create a new account- which I really don't want to do on here.
Please fix this as this is causing me issues and a headache. If I get banned it's probably because of Karl's doing so please do something about this.
Lastly I may come across as rude but I'm trying to be blunt, honest, truthful as I'm tired or "treading" around. However I also try to be respectful but in Karl's case, I'm being pushed to my limits. When I was blocked and banned by Karl, there wasn't even a reason why. If I can find anyway to report him, I'll do so in a heartbeat, but I can't seem to find anyway to report him for both abusing me and breaking some rules.... namely in abusing his powers by blocking and banning me for a week with no reason even stated on my page.
You can find everything else on the "issue" which got me banned on my talk page. I hope you understand and are able to do something about this. Please....Hellrazordirty ([:Please support me by downloading my Ultimate Hardcore Fallout 3 Gamesave ] [:here]) 02:37, January 28, 2013 (UTC)
Template:Title
Edit
We've noticed that you are still using the title hack template and JavaScript to change the title of pages on this wiki. This template was originally created because of a bug in the MediaWiki software that prevented custom titles through {{DISPLAYTITLE:}}. This particular bug was fixed in MW 1.18. Now that we have upgraded all wikis to MW 1.19, we would like to urge you to take advantage of {{DISPLAYTITLE:}} on this wiki.
According to this page, this template is still in use on a number of pages. I would be willing to run a bot and change over all instances of {{title}} to {{DISPLAYTITLE:}} and remove the relevant JavaScript for you. The major advantage is that it will no longer require JavaScript to change the title. This increases page load times slightly and allows search crawlers to index the pages correctly which, in turn, improves SEO. Please let me know your thoughts on this subject. Rappy
03:23, February 3, 2013 (UTC)
Hey, if you could get on chat when u see this, that would be great! I need to talk to u about a few things. Thanks!
Cr1TiKaL Walrus ツ Talk 00:05, February 6, 2013 (UTC)
Complaint
Edit
I've heard enough. I'm getting multiple complaints about Karl-591 and his abuse of power. I want you to consider taking away his rights if he continues banning people WITHOUT reason. I myself am not complaining, I am just reporting.
DS2117 (talk) 01:29, February 11, 2013 (UTC)
Halo National of the Month
Edit
Congratulations on being voted as Halo Nation's sixth HNOTM, for February 2013! You have been a stunning example to all our members and have toughed it through even the hardest times - here's an award to prove it! Thank you for all the help :)

Regards,
How longs a ban —This unsigned comment is made by Jack Fox (talk • contribs) . Please sign your posts with ~~~~!
Hello MATE ! 
SheerAvenger777 (Talk) (Contribs) (Edits)
A power surge messed up my computer and xbox, unsure when they can be fixed or how serious the damage is. I am attempting to send this message via wii, not sure if it will go through. -- Lazy sig (talk to Grif) 21:37, May 16, 2013 (UTC)
Just a heads-up
Edit
Just wanted to let you know that I just finished a big project using my bot. I used it to process about 7500 for spelling errors and unicodify things, a manual process. About 10% of the pages were edited, but I can't guarantee AWB didn't miss some spelling errors.
Nothing Much
Edit
hey Ultra, yes it has been a long time. I've just been occupied with a lot of things. Sketching out some video game characters, animating, applying for colleges, talking to "friends" at Pixar and Microsoft, currently playing Dishonored and loving it, and living my life with Wolfe. Yeah, I've been bit busy. Great to hear from you though!
DS2117 (talk) 11:26, July 25, 2013 (UTC)
Liberal Democrat Userbox
Edit
I have moved it to the template-space and added it here. ;-)
i really like halo. halo 4 was better. (you peeps can argue)167.206.160.2 18:13, February 24, 2014 (UTC)hot head
Thanks for editing peter griffin's song on my profile also, not saying now but, anytime you want to look at my profile to see how far I've come, go ahead☺Because I'm Batman (talk) 22:45, March 9, 2014 (UTC)
Servers.... again?
Edit
Hey, chat won't work and wikia seems odd. Are the servers down, or is it me?
Sorry Mate
Edit
I am really sorry for what I did wrong on the chat, Although there was no given reasoning I was threatened to be kicked. But I am really sorry for it, I apologize very deeply sir. Thanks for reading, R.J.
Ultra I was banned I deserve it but I would like a second chance I will never be a pain or spam a gain if you give me another chance Buggy 07:36, March 25, 2014 (UTC)
Ultra it's me BUGGY
Edit
Ultra I have tried everything to contact you this message is my last hope. My account name is Buggynaut look I know you think I'm 12 but I am actually 13. I am telling the truth please response to this post I am telling the truth I am 13. All I want to do is help halo nation. I want to make a positive impact. All I want is a place to contribute to. Just when I started to fit in to the nation I made a joke about being 12 and you banned me. I am 13. Ultra please stop my ban. Ultra personly I consider you a friend please do not this continue the ban. I am telling the truth. Buggy
P.s plz reply when you have read this
ULTRA WHERE ARE YOU
Edit
HEY DUDE, I LOST YOU, whered you dissapear to?? dammit ultra i was worried, where are you? The ♥ Renatus (talk) 05:57, April 8, 2014 (UTC)
never mind i found you
It's been a while. How are you guys doing over here, anyway? I'd check in, but I'm banned like at least 17 times. :P Saw you were on and just stopped by to say hi from another era! {{SUBST:User:CelestiaOfEquestria/Sig}} 16:15, April 10, 2014 (UTC)