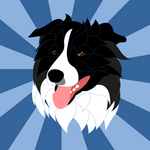 I'm about for Wiki Support and a bit more; I'm afraid I can't help with bannings, violations of rules/policy, or issue any concrete opinions on behalf of the Administration. That said, if you need help, I'm here.

The Era of 118 and the Rise of Dash

The Era of Dash and Scoots</center>
Thank you
Edit

Hello Leo,

I wanted to thank you about all the work you put into Halo Nation. You may not have been active lately, you were active before. Back when you were SPARTAN-118 you also helped me to become an admin and I am thankful for that.

I hope we'll see you again here at Halo Nation

Greetings,
Fox is Leo
Edit
Leo is a Fox.

TheHackingDog Talk - Contribs   09:08, May 30, 2013 (UTC)
It isn't right to ban this account though. I'm sorry I have to get on here to tell you this, but I have to. I know I don't have any evidence to back myself up, but just unblock this one, there isn't a point to block it since I'm leaving for life. Besides, it was three years ago, and things have changed. I've matured since I was a freshman in high school who thought he could do whatever he wanted. I wanted to make a fan page or two, then when this happened, someone framed me. It took me a few months to figure it out. But when I found the evidence, I was hacked, probably by the same person, so I got a new computer. Then I made this account. Sadly, I never went back on to that site. I will be in the Marine Corps until I can't be in it anymore. But just do me one favor, un ban the account which never committed anything, and I mean this one.
-Church.
PS If I could talk to Ajax 013, or even Tony, that might give some closure to what happened. But tomorrow I'm gone.
Chat Ban: 12 March 2014
Edit
Greetings Leo Fox,
Due to recent questionable activity in the chat, you have been banned from re-entering by
KnightmareS-C075
. Evidence of the reason for this ban can be seen on
today's chatlog
. If you wish to dispute this ban or have any queries about the ban, contact me on my
talk page
(please remember to be civil and courteous). Before returning to the chat, please review our
chat policies
in order to prevent repeat incidents in the future.
Thank you,
KnightmareS-C075 (talk) (contribs)
Whenever you get a chance...
Edit
We need to talk. The ♥ Renatus (talk) 03:09, April 14, 2014 (UTC)
Hello Fox.
Edit
Hi, I just wanted to ask if you would like that DSC: Hip game you want. It'd be my pleassure, sir. If not, I apologize for being a bother! Blue The Timber Wolf (talk) 08:13, June 27, 2014 (UTC) 
Yes sir. I'm sorry; I just wanted to be thoughtful. Sorry sir! Blue The Timber Wolf (talk) 05:58, June 28, 2014 (UTC)
Hello, my stomach pain is crippling and I wanted someone cool to cheer me up.