Talk Archive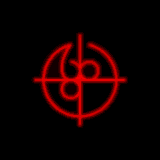 Archive 1: October, 2006
Archive 2: November, 2006
Archive 3: December, 2006
Archive 4: January, 2007
Archive 5: Febuary, 2007
Archive 6: March, 2007
Archive 7: April, 2007
Archive 8: May, 2007
Archive 9: June, 2007
Archive 10: July, 2007
Archive 11
Archive 12
Recent Problems.
Edit
Hello. I am having some problems with another user on the Wikia Vektor0. He has undone several of my edits. I know the rules of the wikia since I have been working on it for a few years now and none of my edits are what may be considered as vandalization. Any help would be appreciated. Thank you. Jedijam91 (talk) 20:34, March 10, 2014 (UTC)
Yes, I had a similar problem on the Starcraft Wikia. Well would an edit such as that be unreasonable on this wikia? I have made a few like that before. Jedijam91 (talk) 20:59, March 10, 2014 (UTC)
RE: SocialIcons suggestion @ Dev wiki
Edit
Hi, I saw your message on the Dev wiki from back on April 28, and it doesn't look like the Wikia Staff who maintain that script are planning on doing anything about that anytime soon. However, I know exactly how to fix that. I've seen the line of code in the script that contains that string of text, so it's just a matter of making a local copy of the script here on this wiki, then modifying it to change that message, and then import it into the MediaWiki:Common.js or MediaWiki:Wikia.js.
If you want I can make a modified version of that script and tell you how to add it here. — RyaNayR (talk • contribs) 22:09, June 02, 2014 (UTC)
Edit: Oh and I figured I'd message you here since you edit here a lot and I happen to play halo too. — RyaNayR (talk • contribs) 22:20, June 02, 2014 (UTC)
Hey, I'm new here. Every time I edit the Human-Forerunner war page someone deletes my edit. Who keeps doing That? --Ltmaroon57 (talk) 21:15, July 9, 2014 (UTC)
Renaming Blood Gulch page
Edit
While I agree that the page should have been renamed, I don't see why you did not alter any of the links to this redirect page? You should know that, when a page is renamed, most (if not all) the links should be directed correctly, at the very least the templates. Don't worry about it now, I am on it, but keep in mind that you should know how to properly rename a page, seeing as you are (still) a sysop.
Greetings,
RE:Social Icons
Edit
Yeah, I'd love to know how to change that "most knowledgeable[...]" message into something less pretentious. Sorry for the late reply; we used to change between User Talk and User Boards often, so I lose track of messages.-- Forerunner 01:30, August 18, 2014 (UTC)
You should keep a log of your messages then. You can archive your talk pages, so that the message wall automatically records to talk pages that are sub-pages of your user-page.
As for the "Most Knowledgeable" part... I have looked at the code for that before, and I know how to change that message. If you can give me a little while, I can modify that script to change that line to whatever you prefer. Just let me know what you'd like that line to say, and then it's a done deal. — Rya

N

ayR (

talk

•

contribs

)

21:20, August 18, 2014 (UTC)
why was I blocked?
Edit
11:26, July 27, 2015 (UTC) hi my account lordniti2 was blocked and I don't understand why can you please unblock my account
80.235.140.10 17:31, August 1, 2015 (UTC) Hi my account lordniti2 was blocked can you explain why my account was unblocked and possibly unblock me?
Im having a little trouble with vandalism on a different wiki where I am an admin.  So far it is nothing, such as changing a few words in an article to make it sound hilarious instead of informative or just rewriting entire sections of the article.  
I solved the problems temporarily by simply rollbacking the edits but this is not a permenant solution.  Should I leave a message/warning/ulimatium on their talk page or is that just feeding their need for attention?  I don't think a ban is in order.  Sincerely, Nikoli the rebel (talk) 04:14, December 23, 2015 (UTC)
Slack channel
Edit
Hey mate,
The admins are moving onto a slack channel to keep better control of projects & assess admin activity prior to demotion. If you have a contact email can you pass it on so I can invite you to the channel?
Cheers,
17:07, September 28, 2016 (UTC)
I'll pass it to you on Chat, which I notice has been completely unused over the past few months.Forerunner 17:12, September 28, 2016 (UTC)