Welcome, Dannoh403!
Edit

Welcome to Halo Nation! Thanks for joining our community! There's a lot to do around here, so I hope you'll stay with us and make many more improvements. We hope you enjoy using our site!
Recent changes is a great first stop, because you can see what pages other people have been editing, and where you can help.
Questions? Need help? Don't know what to do? Just post a message on my talk page!
Follow our policies, to make sure that all of us get along harmoniously.
Sign in every time you edit, so that we can recognize you.
Read the Blog Policy before making blogs.
Sign your comments by typing ~~~~. This adds your signature and the date, so we know who's talking!
I'm really happy to have you here, and look forward to working with you! Have fun!
Greetings,-- Wilc0 (Talk) 13:45, 2012 March 12
Your recent edits
Edit
Karl-591 - "Welcome to the last day of the rest of your life."
TALK - 02:04, March 21, 2012 (UTC)
In the event of a kickban, it is preferred that you only bother the user who kicked you from the chat about it, only moving on to an admin if the kicker should prove to be recalcitrant or the like. Thank you and have a nice day.
Im aware of this, however, evo was being really jerky about my requests for unbanning, I thought that I might get help from more reasonable mods who dont abuse their power
Hey,
you seem like a GREAT and reasonable person. Just wanted to say hi. Skywarp22 18:01, March 21, 2012 (UTC)
Have a great rest-of-the-day!
Edit
AMEN!!!!!!!!!!!!!!!! I was kick-banned too. And it was the same person : Evodvi! I want an unbanning and an explanation too. YOU ARE AWESOME! I HOPE YOUR DAY GETS BETTER. Are we friends?
Skywarp22 18:08, March 21, 2012 (UTC)
Dude, We should, My gamer tag is awesome MAN 712. Send me a request. thanks for the motivate, nice to know theirs someone who isnt crazy. PS. I love your username. Dannoh403 20:48, March 21, 2012 (UTC)
I am depressed. I was kickbanned for no reason. by sergeantultra. Help.Skywarp22 01:13, April 1, 2012 (UTC)
about that...
Edit
uhhhh...yeah about that...I was not banned like I thought so yeah. and i will got to the hg wiki. Skywarp22 01:26, April 2, 2012 (UTC)
insert okay guy face* *insert forever alone* Dannoh403 02:06, April 2, 2012 (UTC)
Hey, I couldn't find your H@H wiki. Skywarp22 23:23, April 3, 2012 (UTC)
Search on wiki search: H@H studios Dannoh403 23:05, April 4, 2012 (UTC)
Late reply to your messages. :(
Edit
Hello there! I apologize sir. That was rude of me, I hadn't checked the message, lol. I forgive you, though I must admit I don't remember having any bad blood between us or me towards you. Whatever the case: I forgive you. I shall speak to somone about seeing you unbanned. Though I can't make any promises. Goodday/night. :)
Blue The Timber Wolf 23:15, April 6, 2012 (UTC)
Leaving Halo nation
Edit
Well, a day after unbanning, I got banned again. I'm tired of this wiki and it's stupid mods and patrons. To all I send this to. bye I might return. eventually. But not for a while. Dont give a crap anymore. I'm going somewhere with people who don't tell me to KILL MYSELF. Dannoh403 03:52, April 10, 2012 (UTC)
What are you talking about?
Edit
I never banned you. :\

Fluttershy (Talk) (Contribs) (Edits)
I trieed chatting, and I was banned. I said I don't know who banned me, but you seemed likely to have done it.
We are still friends right?
Sure. But the others on the wiki forced me out. And Skywarp, sing your posts with 4 ~"s please. I had to tracj down who edited my page to know who I was talking to. Dannoh403 03:30, April 11, 2012 (UTC)
RE: Leaving Halo Nation
Edit
Actually, this guy was the one who banned you, not me.
Spirit of FireTalk • Contributions  
Dannoh... I'm really really really sorry for saying all those things... Please don't leave HN. TheUknownHorseman 16:48, April 11, 2012 (UTC)
Thanks for the info ultra.
And horsman, What's the point? I'm still gonna edit and stuff, just avoid chatting. I can't chat any way. I don't really MIND getting banned anymore. It led me to some better wikis. Peace out. Dannoh403 20:45, April 11, 2012 (UTC)
I feel your pain about people abusing there power this wiki is dumb it was a mistake making a profile someone needs to do somthing sinceraly DarkDragon9638 (talk) 07:52, July 14, 2012 (UTC)
Chat Ban
Edit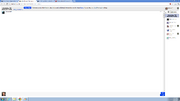 You have been banned from chat for posting a massive Shift+Enter wall of spam in chat.
This video
shows how massive it actually is rather than taking repeated screenshots of blankness.
Grif was here
(
talk
) 22:44, September 15, 2012 (UTC)
DUDE how do you like add what your spartan looks like?!?!?
Semper Fi

 01:17, November 9, 2012 (UTC)

Chat ban 11/17/12
Edit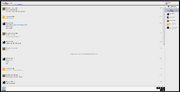 Evidence of linking chat as shown in this screenshot:
This is the best sig I can make (talk to Grif) 21:49, November 17, 2012 (UTC)