A recent update of the Halo E3 trailer has been uploaded where the logo is changed to "Halo 5" instead of just "Halo". I want to remind everyone, that as long as we don't have a proper source (343i/Microsoft employee) we will consider this to be either false or outdated information. Maybe they wanted it to be Halo 5, but then changed their mind, at the same time the trilogy became a Saga.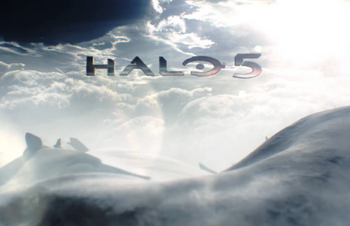 We have so far an uploaded video saying it is Halo 5 and an interview with the Head of Microsoft Studios saying it isn't. I have written this blog to prevent any edit war that may result from this, so please take note of this message.
Greetings, The Admin Team
Ad blocker interference detected!
Wikia is a free-to-use site that makes money from advertising. We have a modified experience for viewers using ad blockers

Wikia is not accessible if you've made further modifications. Remove the custom ad blocker rule(s) and the page will load as expected.