Comments

4
Enter Halo Nation into the Wikia halloween contest?
Hello fellow Halo Nationers.
I just recently found out about a Halloween contest being held by wikia, to see which wiki has the best Halloween theme.
I thought HN might be interested, so I combined the use of a test wiki and some Inspect Element and came up with this image: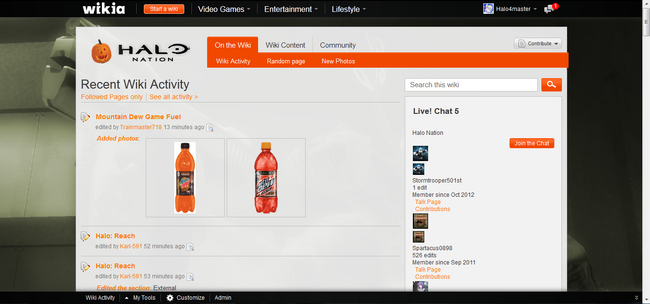 Maybe we could do something like this and enter in the contest?
Thanks for reading. Cheers.
Ad blocker interference detected!
Wikia is a free-to-use site that makes money from advertising. We have a modified experience for viewers using ad blockers

Wikia is not accessible if you've made further modifications. Remove the custom ad blocker rule(s) and the page will load as expected.