Comments

37
Halopedia Chronicles No. 1 - Calm Before the Storm

This is sort of another parody-- yeah, it's a comic strip. I took Halo 3 screenshots (I haz new Ecksbawks yay!!), downloaded them from Bungie.net, and edited them on paint. I'm not sure how good it is, so I'll leave it to you to judge. As a note beforehand, I'm the Lieutenant, CommanderTony is the Commander, and Sith Venator is the Sergeant. Click on the pictures to zoom in. Read it left to right.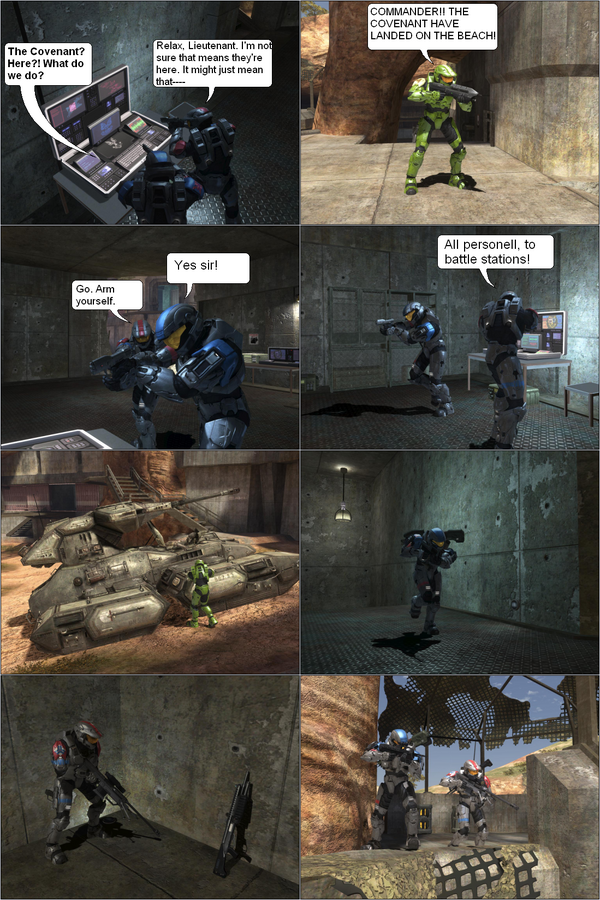 Ad blocker interference detected!
Wikia is a free-to-use site that makes money from advertising. We have a modified experience for viewers using ad blockers

Wikia is not accessible if you've made further modifications. Remove the custom ad blocker rule(s) and the page will load as expected.