I asked for you all to send in your last minute questions for a 343 Industry interview opportunity and you delivered a great amount of smart questions. I did my very best to collect the questions that came in on time and merge them into a list for the devs. Now I am happy to announce 343 Industries' Frank O'Connor and Kevin Franklin have answered your questions!
UPDATE: Third video now embedded! Check it out!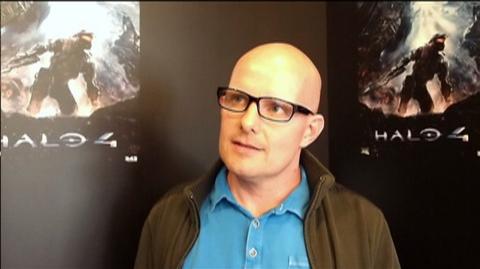 Thanks to everyone who submitted questions!
Ad blocker interference detected!
Wikia is a free-to-use site that makes money from advertising. We have a modified experience for viewers using ad blockers

Wikia is not accessible if you've made further modifications. Remove the custom ad blocker rule(s) and the page will load as expected.