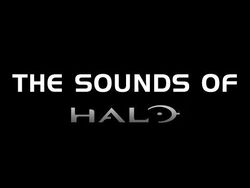 Inspired by Halo Nation's recent scavenger hunt for Halloween pumpkins, I thought I would create a little contest of my own: The Halo Sound Effects Challenge.
Below you will find twenty unnamed sound effects from various games in the Halo franchise. Some of these are obscure, some of them sound similar to eachother, and some are instantly recognizable. I will not lie, naming each and every one of these is a difficult challenge. Are you up to it?
To enter, leave a comment with each number, the specific game the sound is from, and what the sound effect is. For example: 1. Halo: ODST - Shotgun (That's not the correct answer). Put yourself to the test below and come back in a ten days when I will name update this blog with the correct answer and see if anyone is a winner. Either name them all in one go or as many as you can come up with.
Oh, also. There is no prize for this contest. It's just for fun, so no cheating! Enjoy!
EDIT: Thanks for playing and congrats to those who did incredibly well! This was much harder than I thought it would be. Also, the answers are hidden at first, so feel free to have your friends try before looking at the answers.
1.
2.
3.
4.
5.
6.
7.
8.
9.
10.
11.
12.
13.
14.
15.
16.
17.
18.
19.
20.
Answers
1. Halo Reach - Armor Lock
2. Halo 2 -Battle Rifle
3. Halo 3 - Bubble Shield
4. Halo 3 Flare
5. Halo: CE - Magnum
6. Halo 4 - Shotgun
7. Halo 2 - Scorpion
8. Halo 3 - Gravity Lift
9. Halo: Reach - Sniper Rifle
10. Halo: Reach - Assault Rifle
11. Halo 4 - Assault Rifle
12. Halo 3 - Magnum
13. Halo 2 - Plasma Grenade
14. Halo 3 - Banshee Exit
15. Halo: CE - Assault Rifle
16. Halo: Reach - Hologram
17. Halo 3 - Battle Rifle
18. Halo 3 - Carbine
19. Halo 4 - Railgun Singleshot
20. Halo 3 - Gravity Hammer