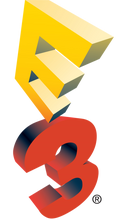 Hey there Halo Wikians!
As you may know, E3 is right around the corner and Wikia will be there (and so will one of your very own admins)! We have every expectation that Microsoft will be representing 343's next foray into the Halo universe at the show. Especially after the live-action series announcement, we imagine some good info may come from E3 this year.
We'll be looking to glean any new info about the game's new enemies and where they plan on taking the story. What are you excited to learn about from 343 Industries at E3? Let us know what questions you have about the game and we will bring them to LA this coming week and do our very best to bring you answers!