Well, since no one else has done it yet, I feel many people here have the need to pay their last respects to Halo 2, as I did this Wednesday. Original Xbox games are now no longer supported online, and that includes Halo 2, which was still going strong since 2004.
So long, BXB combos, superbouncing, overpowered rocket-launchers, 3-shot BR games. Farewell, good ol' clan systems, grenade spamming and killtacular sword-sprees. May you all rest in peace.
Halo 2 Live (2004 - 2010)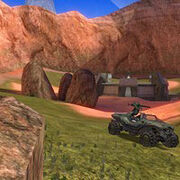 To see how others paid their respects, look below.
Feel free to leave your thoughts and opinions on Halo 2's spectacular runtime.