Welcome all!, to the sixth iteration of Halopedia's Funniest Video of the Week. I apologize for the long hiatus between the weekly segments, though I plan to make it more frequent from now on. This weeks video comes from the Japanese comedy manga, Cromartie High School.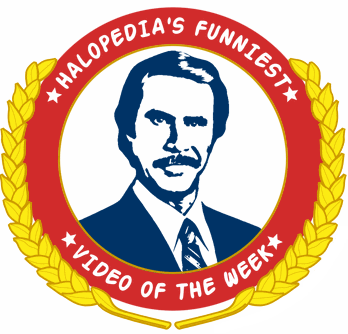 This weeks award goes to Cromartie High School and a short clip on how to deal with internet trolls that we face on a daily basis.
So now I give you, the video(s) for the week of May 3rd to May 9th. Enjoy and I hope you like it.
MATURE CONTENT
NOT SAFE FOR WORK
CONTENTS WILL MAKE YOU LAUGH LIKE FREAKING CRAZY
I STRESS THAT IT IS NOT SAFE FOR WORK AND CHILDREN
YOU HAVE BEEN WARNED
420px
I hope you enjoyed these fine and funny videos, and I can't wait to post next's week iteration on Saturday, May 16th, 2009!

Have a good day and see you next week!

Also, if you have any suggestions for videos, please enter it as this: VIDEO: ENTER LINK HERE. Thank you!