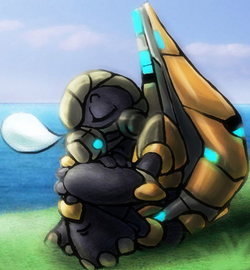 You can always email me

This user Wilc0 has access to the
bot
Wilc0 Bot
to do repetitive automated or semi-automated edits. If you have any requests, please go to
my talk page
and your request will be taken into account.
Well, good day to you all!
My name is, as you probably already guessed, Wilco. I'm a 21 yo Chemistry student here in The Netherlands. I have played every Halo game, but mostly Halo 3. I do enjoy the Forge, and have a few maps of it. I'll try to keep the pages here up to date as I see some mistake or something, so you will see my name often enough in the recent changes list.
I am an admin since 31st of August 2011 and a
bureaucrat since 15th of February 2013!

Goals
Done
15000 edits
Earn international fame
Earn the "Addicted" medal (contribute to the wiki every day for 100 days)
Earn the "A Wiki Life" medal (contribute to the wiki every day for 200 days)
Earn the "Wiki Hero!" medal (contribute to the wiki every day for 365 days)
In Progress
Userboxes
Halo Games







Halo Books

Halo Nation




Me

Things I watch




Things I own