Attention: If a user is violating one or more policies, please report at my Talk Page ASAP.

Welcome to my userpage!
David
Biographical information

SPARTAN tag

Spartan-A499

Homeworld

Birth date

September 21st, 1996 (age 17)

Death date

"Die? Didn't you know? Spartans never die." - Kurt-051

Physical information

Gender

Male

Hair color

Jet-black

Eye color

Dark brown

Affiliation and military information

Affiliation

Halo Nation and UNSC

Rank

General (UNSC)

Specialty

Assault and CQC

Battles

Class

Bureaucrat
About me
Hi, my name is David Barnes and I was born and raised in Southern California. As a Bureaucrat of Halo Nation, I'm friendly and enjoy talking to other users.
I love anime, video games, sports, Internet, manga, music, and my girlfriend.
Goals
Over 9000 edits (no mission is impossible for Ultra)
Halo goals
The following objectives are solo only. I am a lone wolf in Campaign.
Complete every level in Halo 3 on Legendary without dieing once.
Complete every level in Halo: Reach on Legendary without dieing once.
Complete a level in Halo: Reach on Legendary without dieing once, using no vehicles and using nothing other than an MA37 (Assault Rifle) and M6G (Magnum). Done
Complete Halo 3 on Mythic.
Complete Halo 3: ODST on Mythic.
Complete Halo: Reach on Mythic.
Complete Halo 4 on Mythic.
Quotes
"If it is important to you, you will find a way. If it isn't, you will find an excuse."

— Anonymous
"The world is a dangerous place to live; not because of the people who are evil, but because of the people who don't do anything about it."

— Albert Einstein
"Being brilliant's not enough, young man. You have to work hard. Intelligence is not a privilege, it's a gift. And you use it for the good of mankind."

— Dr. Otto Gunther Octavius
"The only thing we have to fear is fear itself."

— Franklin D. Roosevelt
"An eye for an eye makes the whole world blind."

— Mahatma Gandhi
"And so, my fellow Americans: ask not what your country can do for you – ask what you can do for your country."

— John F. Kennedy
Past signatures
1. (_)LTR/-\ F( )RCE
3.

Ultra Force (Talk) (Contribs) (Edits)
4. Current:
Kirigaya "Kirito" KazutoTalk • Contribs  
Halo OST
My favorite Halo tracks.

1. Halo 2 Menu Suite

2. Halo 2 Epilogue

3. Tip of the Spear

4. Never Forget

5. One Final Effort

My Halo armor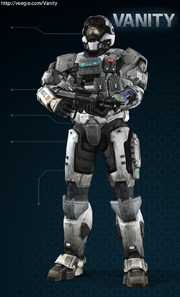 Era: Halopedia and Halo Nation
Helmet: Commando
Left Shoulder: ODST
Right Shoulder: ODST
Chest: Tactical/Recon
Wrist: Tactical/Tacpad
Utility: UA/NxRA
Visor color: Default
Knee guards: FJ/Para
Primary color: White
Secondary color: White
Era: Fall of Reach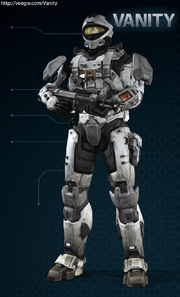 Helmet: Recon
Left shoulder: Mark V
Right shoulder: Mark V
Chest: HP/Parafoil [R]
Wrist: Tactical/UGPS
Utility: Tactical/Hard case
Visor color: Default
Primary color: White
Secondary color: White
User rights
From highest to lowest:
1. Wikia Staff
2. Bureaucrat
3. Administrator
4. Rollbacker
5. Chat Moderator
6. User
7. Bot
8. Blocked
Favorites
Each list is in descending order from most favorite to least.
Favorite Halo games

Favorite Halo missions

Favorite Halo characters

Favorite Halo weapons

Favorite Anime/Manga
Awards
| | | |
| --- | --- | --- |
| | This user, Ultra Force, has been given the Paradox Ally Award, for showing extreme bravery and loyalty in a time where it was most needed. Ultra Force will always be remembered in The General's heart as a true friend and ally. | |
| | |
| --- | --- |
| This user has been given the BEST FRIEND AWARD by Evodvi for being a good friend. | |
| | |
| --- | --- |
| This user has been given the BEST FRIEND AWARD by Kenmister1 for being a good friend. | |
| | |
| --- | --- |
| This user has been given the BEST FRIEND AWARD by SergeantUltra for being a good friend. | |
| | |
| --- | --- |
| This user has been given the BEST FRIEND AWARD by Karl-591 for being a good friend. | |
| | |
| --- | --- |
| This user has been given the BEST FRIEND AWARD by Spartan A-118 for being a good friend. | |
| | |
| --- | --- |
| This user has been given the BEST FRIEND AWARD by Halo4master for being a good friend. | |
| | |
| --- | --- |
| This user has been given the BEST FRIEND AWARD by T3CHNOCIDE for being a good friend. | |
| | |
| --- | --- |
| This user has been given the BEST FRIEND AWARD by SheerAvenger777 for being a good friend. | |
| | |
| --- | --- |
| This user has been given the RESPECT AND HONOR AWARD by Halo4master. | |
| | |
| --- | --- |
| This user has been given the RESPECT AND HONOR AWARD by Skullhead4. | |
| | | |
| --- | --- | --- |
| | This user has been awarded Halo4master's MEDAL OF AWESOME award for being really awesome. | |
Guestbook
Sign below please! :P
I'm your first sign as well XD <SCROTE> 04:33, January 24, 2010 (UTC)
meh, second sig

  General Paradox   

  talk  

  contribs  

  email  

22:59, January 25, 2010 (UTC)
Wewt, 3rd sig! GySgt. Gonzalez -Comm Open- -Body Count-00:14, January 26, 2010 (UTC)
Great page, very organized, I like it

CR8ZY-Ar@B

"Dancin' on Glass."

18:52, January 29, 2010 (UTC)
So, i herd u liek mudkipz. ShadowBroker44 05:52, February 6, 2010 (UTC)
Hi, so you can get Halo 2 for $20? Spartan-08686 20:15, February 21, 2010 (UTC)
I figure I did stop by.... -- Lord Hyren 03:51, March 27, 2010 (UTC)
Today was brought to you by the number 8, and the letter Q, because it's awesome. --"Why am I here and what the hell are you?"The guy who hates his username. 08:01, April 13, 2010 (UTC)
 :) Preety nice page :P

GoldenElite

(

Golden Elite on Patrol

)
Geez dude you should be a Admin.JimMy pAz Br07 06:00, April 14, 2010 (UTC)
Ultra Elites are the badasses of the Covenant army ;) --Odysseas-Spartan53 17:04, April 21, 2010 (UTC)
Signatures ftw! - Halo-343 (Talk) (Contribs) (Edits) 18:27, May 1, 2010 (UTC)
Nice userpage! --Gunnery Sergeant Pete Stacker, UNSC Marine Corps 18:36, May 13, 2010 (UTC)
Greetings. Kougermasters (Talk) (Contribs) (Edits) 18:32, May 18, 2010 (UTC)
Somewhat late, whatever ^_^ --Turn out the Lights, on your way Out 03:29, July 26, 2010 (UTC)
Sorry for not signing it sooner! =) --

Sangheili Commando 021: Fluffball Gato

03:29, August 23, 2010 (UTC)
Well hellloooooooo!!...I like plums! *Runs away real fast* ~tia (VGC)
Luv ur page!!! --RadiationNeon (talk) 03:49, August 28, 2010 (UTC)
Amazing userpage. Really beats mine.--

Spartan-0093

(

Comm Channel 0-93

) 23:14, 23 November 2010 (EST)
Trolololololol... Rainbow Dash (Talk) (Contribs)
SLAYER Apple Jack (Talk) (Contribs) (Edits)
my motto k1ll ur fr3nz and <3 em 2 from sheer and yumi
I keep meaning to sign this, LEGO Allied Forces - INFINITUS ad scientiam astrorum 04:15, August 20, 2011 (UTC)
*Squee* Y U NO LUNA? ~Luna~ 06:33, January 15, 2012 (UTC)
I feel your pain Luna, plus my siggy sucks terribly. User:Halonerd101User talk:Halonerd101 19:47, September 9, 2011
Yeahh...I'm not sure if im allowed to ill post anyway...
Citrus-404
Yeah, i have no pics, no fancy avatar pic, but you know what I do have... Luck - "MXleo1"
I love you Ultra. <3

Sniperteam82308

I Know What the Ladies Like

23:58, October 3, 2011 (UTC)
Im not signing anything im going to regret am I? -Sgt Maj Valentine
Leo Fox (My Bark is probably bigger than my bite) 01:32, November 17, 2011 (UTC)
Hey Friend :).... This isn't going to come back and bite me is it? --A.J. 06:07, November 26, 2011 (UTC)
Greetings and salutations. Karl-591 (Talk) (Contribs)
09:27, January 1, 2012 (UTC)
Ohai.:> --Teller

Words, On my Screen :O

05:03, January 5, 2012 (UTC)
Hello. Berry Punch(Contribs)
Something fucked up would be a sword with a Revive spell on it...
Rainbow Dash (Talk) (Contribs) (Edits) 22:34, Febuary 20, 2012 (UTC)
What up Derpy Hooves (Talk) (Contribs)
User:Sgt D Grif was here.
Yo! :) -Skullhead4 (talk) (contributions) (edits) 03:51, March 17, 2012 (UTC)
Love you Ultra. <3 Fluttershy (Talk) (Contribs) (Edits)
--Sgt Stacker117 20:09, March 31, 2012 (UTC)
]Well, it looks like im gonna be lucky im your 49th Guest , and you probably won't guess who I am .--Pien' Phitemee 09:30, June 8, 2012 (UTC)
Hello from a forgotten friend. :P  :P Hi

...

Lord Edward

...

Comms

KIAs

   09:41, June 9, 2012 (UTC)
Sup Ultra. Thanks for all your help bro!

The

Ultimate

H4M

Talk
Hey Ultra! :D  

343 TheGuiltyProphet

 | 

TALK

-

EDITS

  |  12:05, December 18, 2012 (UTC)
um...lolololol wheres the emoticon page? -- an animal that lives in africa and has one horn and looks like a hippo
Hello! :3

Cr1

Ti

KaL

Wal

rus

ツ

Talk 03:21, February 3, 2013 (UTC)
Hello

Knightmare

·

[Talk]

  00:13, February 7, 2014 (UTC)
profile • talk • 22:21:21 Sat
Hello - Halcyon-401
Let's take down 'Mdama and his crew. Grunty89Spartan-089 at your service. 08:27, October 8, 2015 (UTC)