High Charity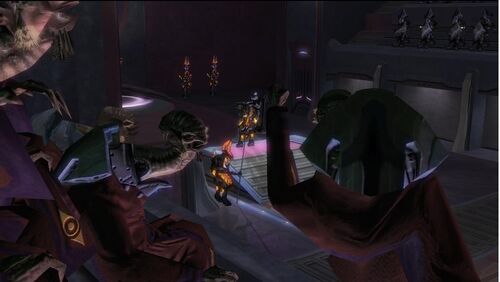 STUFF - [[Contributions]]
350px
Troyb
Biographical information

Date of birth

Dont know

Date of death

What?!

Physical information

Species

Gender

Male

Weapon(s)

PIE

Vehicle(s)

Hair color

Gray

Chronological and political information

Affiliation

Rank(s)
"So full of hate were our eyes that none of us could see.Our war would yield countless dead,but never victory.So let us cast arms aside,and like discard our wrath.
Thou,in faith,will keep us safe,whilst we find the path."

— The Writ of Union

Welcome to my userpage, hope you enjoy your stay. My username is Troyb but on Xbox live you may know me as HAAKO8, currently I'm a sargent grade 2 (Bite me sgt Johnson![I dont care about rank all that much]) and currently look like the Meta from RVB reconstruction. I'm a big fan of Machinimas and always watch Arby and the chief, Red vs Blue (Fav), anything digitalPh33r, matchmaking, Wow in halo, and a bunch more. Right now me and a friend of mine called ArcGunner91 are working on a trailer for our upcoming Machinima series which will include a wide veriety. So please check out my gallery and everything else!.TroybShadowFeed contribs
19:59, 3 September 2008 (UTC)
Friends
Sign if you wish to join me.
I'm #1!!!! SPARTAN-001 [COM•CSV]
Vengeance is served... Medium Rare...
Number 2, baby! -- UNIT-X23 TALK • CONTRIBUTIONS • SERVICE RECORD •

MESSAGE

00:40, 5 December 2007 (UTC)
Sup. I'm On Fire! FeedTheFlame WatchMySmoke 02:41, 5 December 2007 (UTC)
Honour Light Your Way - Kora 'Morhek The Battle-Net My Conquests.
—

Darthtyler

Talk

02:34, 23 December 2007 (UTC)
Incendiary 15:29, 24 January 2008 (UTC)
Whazza. First guestbook to be blessed with my new signature.

Mr. Halonerd

My Talk

My FanFic

01:51, 4 September 2008 (UTC)
Note-If your my friend, please use my userbox
Achievements
Awards
Video
Gallery
| | |
| --- | --- |
| | This user is an ally to Blemo. |