|Meh! I've had worse}}
| | | |
| --- | --- | --- |
| | 'Have you You ever wonder why we're here?' | |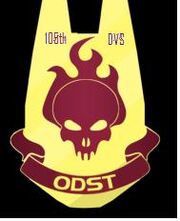 {{Big Quote
SNAKE2552
Biographical information

Homeworld

Earth

Date of birth

20/08/1989 OFFICALLY

The day the Dinosaurs got wiped out. UN-OFFICALLY

Date of death

Un Known

Physical and combat information

Gender

Male

Height

156 cm

Hair color

Dark Blonde

Eye color

Dark Blue

Cybernetics

1. Left arm robotic prosthetic.

2. Left Leg robotic prosthetic.

Weapon(s)

1. Remington 870 12-Gauge Pump-action Shotgun.

2. 5.56mm F88SA1C Austeyr rifle, with the F88 40mm Grenade Launcher (F88 GLA).

3. F1 Grenade

Equipment

1. Australian issue camouflage (Disruptive Pattern Combat Uniform, or DPCU),

2. Special Sunglasses (Heart rate, Map of local area, Com channel, zoom),

Vehicle(s)

1. S-70A-9 Black Hawk

2. Bushmaster Protected Mobility Vehicle

Chronological and political information

Affiliation

Human (mostly)

Rank(s)

Captain in the Australian Special Air Service Regement (SASR) 'beret qualified'

Era(s)

Officaly: 21st Century

Un offically: Birth of the universe to the end of the universe

Notable facts

Completely and utterly insane. Too insane for mental wards.
SNAKE
Biographical information

SPARTAN tag

666

Homeworld

Earth

Birth date

20/08/1989 OFFICALLY The day the Dinosaurs got wiped out. UN OFFICALLY

Death date

Un Known MIA

Physical information

Gender

Male

Height

6.83 feet (208 cm)

Mass

390 lbs. (Withhout Armor)/1,000 lbs.+ (With Armor)

Hair color

Shaved off

Eye color

Dak blue

Cybernetics

Affiliation and military information

Affiliation

UNSC/Insurrectionist/Free lancer bounty hunter

Rank

Captain in the Orbital Drop Shock Troopers (ODST) 'Jump qualified'

Specialty

High, medium, and low Explosive

Battles

All battles of the Human Covenant war from the

Main article: First Battle of Harvest to the Installation 00, Interplanetary War (2160-2200), Jovian Moons campaign (2160), Rain Forest Wars (2162), Mars Campaign (2163), Inner Colony Wars (2400s), Operation: TREBUCHET (2511 - 2524), Insurrection (2524), Insurrection of Mamore (2537)

Class

SPARTAN I, II, III test subject for all