1pxPxpSrOgvW5s1

You can also read it in Spanish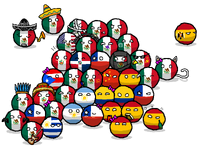 About me
I am Peruvian and I currently reside in Spain. I met Halo through a friend who gave me Halo: Combat Evolved for PC. I would like to have all the Halo games, but so far I have only Halo: Combat Evolved for Xbox 360 and Halo 2, Halo 3, Halo: Reach and Halo Wars.
Well, I know little of this wiki. But I'll try to add some pictures, I want the Halo wikis are still having the quality in Spanish and English.
My gamertag is Obliterador96. My account on Bungie.net.