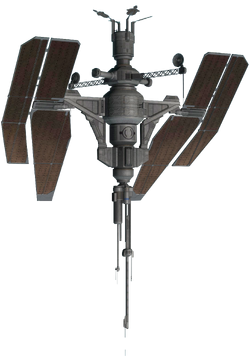 Navigation Beacons were UNSC satellites placed in orbit around occupied planets to assist ships in navigating around the planet. One such beacon, Navigation Beacon RA-15, was placed in orbit around Reach and helped pinpoint a Covenant SDV-class heavy corvette for boarding during Operation: UPPER CUT.[1]
Appearances
Edit
Ad blocker interference detected!
Wikia is a free-to-use site that makes money from advertising. We have a modified experience for viewers using ad blockers

Wikia is not accessible if you've made further modifications. Remove the custom ad blocker rule(s) and the page will load as expected.