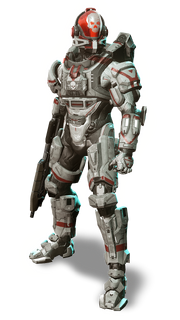 The Mjolnir Powered Assault Armor/Orbital, also referred to as Orbital armor, is a Mjolnir (GEN2) variant used by SPARTAN-IV personnel. It is manufactured by Naphtali Contractor Corporation and was originally tested at Abilene, URNA. This armor was first deployed in the fighting among the skyhooks and tethers orbiting Earth and Luna during the Battle of Earth in October–November, 2552.[1]
Ad blocker interference detected!
Wikia is a free-to-use site that makes money from advertising. We have a modified experience for viewers using ad blockers

Wikia is not accessible if you've made further modifications. Remove the custom ad blocker rule(s) and the page will load as expected.