Mjolnir Powered Assault Armor/Operator
Talk

0
Share
"Developed exclusively by ONI's Beta-5 Asymmetrical Action Group."

— Description of the OPERATOR helmet.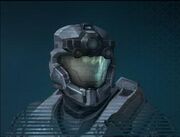 The Mjolnir Powered Assault Armor/OPERATOR is a variant of the Mjolnir Powered Assault Armor used solely by the Office of Naval Intelligence's Beta-5 Asymmetrical Action Group operators.[1]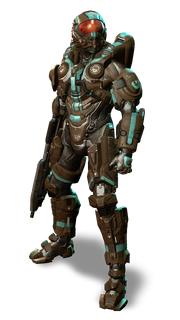 Operator armor would be a Mjolnir [GEN2] variant available to SPARTAN-IV personnel after the Human-Covenant war. It has been manufactured by Naphtali Contractor Corporation since the abandonment of all CDS facilities on Meridan and is extensively tested through live-fire exercises in an immense derelict shipyard outside the city of Abeline in the United Republic of North America.[2]
Gameplay Notes
Edit
The Operator Helmet is available for purchase on the Xbox LIVE Avatar Marketplace in a variety of colors.
Carlo Hoya wears Mjolnir [GEN2] Operator armor.
Appearances
Edit
Ad blocker interference detected!
Wikia is a free-to-use site that makes money from advertising. We have a modified experience for viewers using ad blockers

Wikia is not accessible if you've made further modifications. Remove the custom ad blocker rule(s) and the page will load as expected.