Mjolnir Powered Assault Armor/Enforcer
Talk

0
Share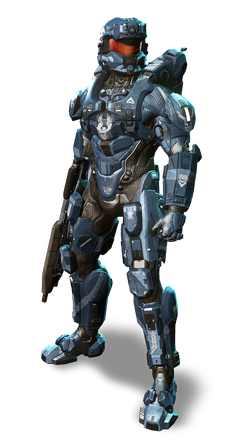 Mjolnir Powered Assault Armor/Enforcer is a variant of Mjolnir [GEN2] manufactured by Imbrium Machine Complex. It was tested at Ankara, Mare Imbrium, Luna and, as of May 2553, must be worn by the security details of all ZULU-level classified Office of Naval Intelligence sites.[1]
The base armor is unlocked by reaching the rank of SR-50 while the "Tribal" alternate skin is unlocked upon completing Mounted Turret-Master. The "Tracer" skin is included with the Champions Bundle.
Ad blocker interference detected!
Wikia is a free-to-use site that makes money from advertising. We have a modified experience for viewers using ad blockers

Wikia is not accessible if you've made further modifications. Remove the custom ad blocker rule(s) and the page will load as expected.