This article is about the box set released by Tor Books. If you were looking for the box set released by Del Rey Books, see Halo Box Set.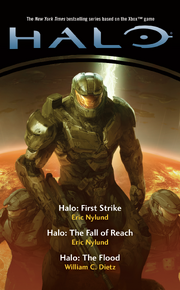 The Halo Boxed Set II contains the 2010 reprint editions of the three Del Rey Books novels published by Tor Books:
The original editions published by Del Rey Books were collected in the Halo Box Set.