"INCOMING CONTACT, UNKNOWN CLASSIFICATION!"
This article contains information on new or unreleased content, and may not be complete, confirmed or correct. Please update it as soon as any relevant, up-to-date, and accurate material is available.
Halo 5: Guardians

Developer(s)

Publisher

US date released

October 27, 2015

EU date released

October 27, 2015

Genre

Game modes

ESRB rating

Teen (T) for Blood, Mild Language, and Violence

Platform(s)

Designer(s)

Chris Haluke

Writer(s)

Brian Reed

Composer(s)

Media

Blu-ray

Website

Halo 5: Guardians is a Halo game that was announced during Microsoft's E3 2013 presentation as the second chapter in the John-117 storyline of the Reclaimer Saga and the sequel to Halo 4. It was released on October 27, 2015.[3]
Campaign
Characters and Setting
Jameson Locke and John-117 will be playable characters in Halo 5: Guardians. The teammates of both Blue Team and Fireteam Osiris will be available for other players to play in the co-op campaign.[4][5]
Gameplay
Spartan Abilities
In Halo 5: Guardians, Armor Abilities are replaced with Spartan Abilities.[21] Spartan Abilities are distinct from Armor Abilities,[22] in that they are not limited by cooldowns or pickups. Rather, they are base player abilities which can be used by all at any time, similar to Dual Wielding or Boarding. The seven Spartan Abilities are:
Campaign
The campaign is roughly twice as long as Halo 4's campaign.[24]
Multiplayer
Multiplayer in Halo 5: Guardians is split into two main play styles: the classic Arena experience, and the new 24-player game, Warzone. Big Team Battle will not be present in the game at launch, instead replaced with Warzone, however it will be supported post-launch.[25] Spectator mode will be allowed within multiplayer matches.[26] There will be over 20 multiplayer maps at the launch of Halo 5. At least an additional 15 maps will be added post launch, before June 2016.[27]
Multiplayer Maps
Gametypes
Features
Weapons
Legendary Weapons
Vehicles
Achievements
Halo 5: Guardians' achievements are worth a total of 1,000 gamerscore. The game features 65 achievements with 11 achievements being obtained in multiplayer.
Retail Editions
Comparison
Standard Edition
The standard edition of the game includes the disk and a 14-day Xbox Live Gold trial, and was released October 27th, 2015.
Digital Edition
The digital edition contains a digital download of the game, without a disk or game case.
Limited Edition
Including collectible items such as a limited edition game disk and a steelbook case, the Halo 5: Guardians limited edition is available for pre-order before the release of the game. In addition to the limited edition case and disk, the bundle includes a 14-day Xbox Live trial, Halo: The Fall of Reach Animated Series, a Warzone REQ bundle, dossiers on Blue Team, Fireteam Osiris and SPARTAN Locke's orders, and finally a metal model of a Guardian. The edition costs $99.99.[60]
Limited Collector's Edition
The Halo 5: Guardians Limited Collector's Edition contains, in addition to the Limited Edition collectible content, a statue of Master Chief and Agent Locke. This statue can be pulled apart from its default state, to present the pair as enemies rather than a team like is presented by default. It costs $249.99.[61]
Controversially, the Limited Collector's edition originally contained a digital download code rather than a physical disk. This was intended to allow purchasers of the Limited Collector's edition to pre-load the game. In response to a fan uproar at the lack of a disk, 343 Industries stated that they were looking for a 'solution' to satisfy those who want a disk.[62] Later, they confirmed within a Halo Community Update that customers would be able to opt to have a disk rather than the default digital download code.[63]
Digital Deluxe Edition
A Digital Deluxe edition was also available for pre-order before the game's release. It costs $89.99, and contains a digital download of the game itself, a REQ bundle, and Halo: The Fall of Reach Animated Series.[64]
Marketing
Xbox One Reveal
Halo (Xbox One) was confirmed to be in development for the Xbox One during the Xbox One Reveal event on May 21, 2013.[1]
E3 2013
Xbox Wire
On May 16, 2014, Bonnie Ross, General Manager of 343 Industries, announced on Xbox Wire that the Halo game will be named Halo 5: Guardians and will be released in Fall 2015.[66] Bonnie also announced that Halo 5: Guardians will run on a new and more powerful engine.
Hunt the Truth
On March 19, 2015, Frank O'Connor tweeted a link to a Tumblr page called Hunt the Truth.[67] On the page, there was countdown that had ended on March 22, 2015 at 1:00am UTC and had an image of the word "Traitor" engraved onto a bullet.[68] The page revealed to be about a journalist and war photographer, Benjamin Giraud, who is trying to find the truth about the Master Chief.[68]
Trivia
The Halo 5: Guardians multiplayer beta was accessible through Halo: The Master Chief Collection.[69]
Exclusive content unlocked in Halo: The Master Chief Collection will carry over to Halo 5: Guardians.[70]
Halo 5

'

s Theater mode writes replay files to the dedicated servers as the player is playing. These files can be accessed in real-time, enabling players to spectate others live.[71]
Halo 5

'

s internal development code name for the AI companions was "Musketeers."[72]
Halo 5: Guardians is the first Halo first-person shooter to be given an ESRB rating of T.
Gallery
E3 2013 Trailer

E3 2014 Trailer

Concept Art

Campaign

Multiplayer

Misc.

Promotional Art

Campaign Preview

Beta Gameplay

Misc.
Video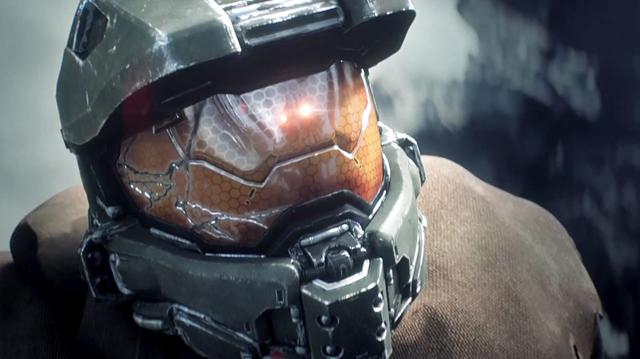 E3 2014 Multiplayer Beta Announcement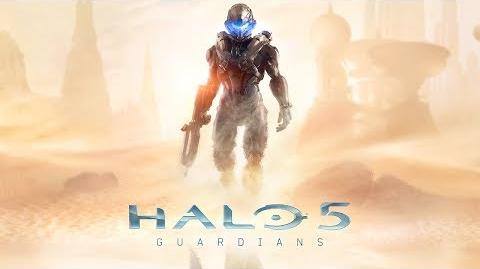 Spartan Locke Armor Set
Hunt the Truth
All Hail
The Cost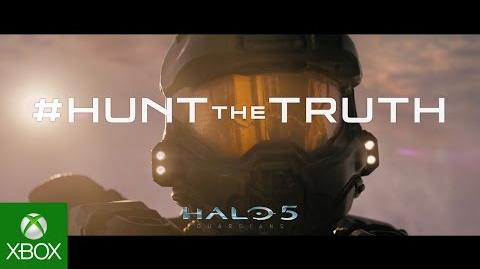 Halo 5: Launch TV Commercial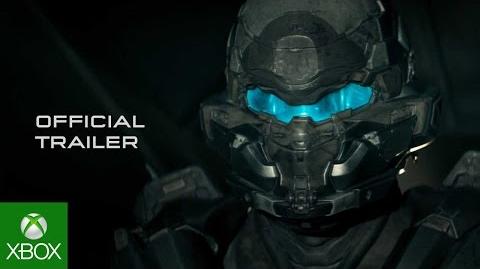 Halo 5: Guardians Opening Cinematic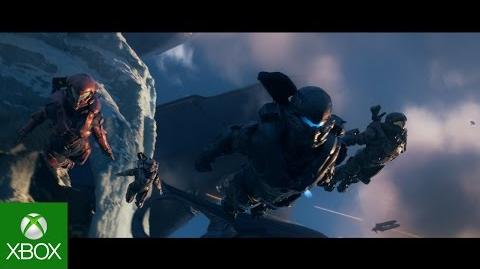 Halo 5: Guardians Cinema First Look
Halo 5 Mister Chief Req System Tutorial
Halo 5: A Hero Falls TV Commercial
Halo 5: Launch Gameplay Trailer
Other
Notes
↑ Sister ships are always the same class. The Undiminished Entelechy was, as such, a CCS-class battlecruiser, but simply substituted to be a different class in the simulations: "for captains and admirals alike who are looking to gain any tactical advantage they can, both on the ground and in space. How might the events of Alpha Halo have been different if the Fleet of Particular Justice had been made up of different ships in the Covenant arsenal?" - Grimbrother One, Canon Fodder
Sources
 

Halo Games

Halo trilogy

Reclaimer Saga

Other games
Strategy games
Top-down Shooter
Multiplayer expansions
Ports
Collections
Bundles
Cancelled titles

Italics indicate upcoming game releases