Halo
Talk

3
8,051pages on
this wiki
Many products and ideas that are set in the Halo Universe contain the word, or are titled, "Halo", named primarily after the Halo Array, a series of massive ring-shaped space installations.
Video Games
Edit
The Halo/Bungie trilogy - The original first-person shooter trilogy created by Bungie.
Halo: Combat Evolved -The first Halo video game.
Halo 2 - The second Halo video game.
Halo 3 - The third Halo game, and final of the original trilogy.

Halo 3 Beta - The beta stage of the third installment.
Halo 3: Mythic - The expansion pack of the Halo 3 multiplayer introducing three new maps, included only as a second disc in the Halo 3: ODST case.
Halo 3 Legendary Edition - A special edition of the game.
The Reclaimer/343i trilogy - A second trilogy of the Halo series, created by 343 Industries.
Halo 4 - The seventh main installment in the Halo series that picks up right where Halo 3 left off.
Halo 5 - The eighth main Halo installment.
Halo 6 - The ninth Halo installment, and the last in the Reclaimer Trilogy.
A series of Halo spin-off games.
Video Game Levels
Edit
Main Series
Other Novels
Comic books
Edit
Forerunner Constructs
Edit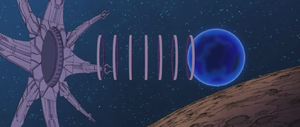 This is a disambiguation page - a navigational aid which lists other pages that might otherwise share the same title. If an article link referred you here, you might want to go back and fix it to point directly to the intended page.