| | |
| --- | --- |
| | This article may not meet Halo Nation's standards. You can help by cleaning this article. |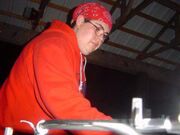 Having started his career in 1999 while working at Nintendo of America as a contract test engineer, Erik Davis found himself led to Microsoft. He began his career at Microsoft working on the Recon Playtest Team. After a short time, Erik soon became the unofficial manager of the team, and was responsible for training new team members.
In March 2001, Erik was offered a position on a 'core team' for a new Xbox game due out for the console's launch. Erik showed up for his first day, not knowing which game it was, and much to his surprise, it was indeed Halo: Combat Evolved (or as we like to call it "Rumble on the Ring"). Erik played a pivotal role in the game's single player campaigns.
He was responsible for many of the missions, including The Pillar of Autumn, Truth and Reconciliation, Two Betrayals, and The Maw.
After MechAssault shipped, Erik returned to Bungie Studios to lay the groundwork for the testers on Halo PC, doing lots of shader work, Xbox-to-PC bugging, glassboxing, and being the 'single player guy' again.
Currently, Erik is on hiatus from games, enjoying the life of a DJ.
Gameography
Edit
Rise of Nations: Rise of Legends (2006), Microsoft Game Studios
Sly 3: Honor Among Thieves (2005), SCEA
MechAssault (2002), Microsoft
Halo: Combat Evolved (2001), Microsoft Game Studios