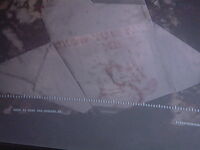 Chinese food is an Easter Egg found in the Halo 3 multiplayer map High Ground. It is hidden in a pile of junk under a stairway. This egg can also be seen in the campaign level The Storm, among other areas.
How to find
Edit
Go to the office with the computers and radios, and go to the bridge.
Go down the stairs and use edit mode.
Go under the stairway as high and deep as possible and then switch edit mode off. Look down and use binoculars, and you will find a Chinese food box.
Ad blocker interference detected!
Wikia is a free-to-use site that makes money from advertising. We have a modified experience for viewers using ad blockers

Wikia is not accessible if you've made further modifications. Remove the custom ad blocker rule(s) and the page will load as expected.