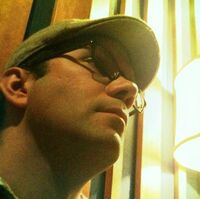 Allen Murray is a Senior Producer and Manager with over six years in the games industry and over a dozen years experience managing projects and people, focusing on technology and entertainment; excellent analytical, organizational and creative skills and a commitment to developing people and great products.[1] He was a producer at Bungie who worked on Halo 3.[2] He was also a Program Manager at Microsoft and currently a director, Online Strategy at En Masse Entertainment.[1]
Ad blocker interference detected!
Wikia is a free-to-use site that makes money from advertising. We have a modified experience for viewers using ad blockers

Wikia is not accessible if you've made further modifications. Remove the custom ad blocker rule(s) and the page will load as expected.